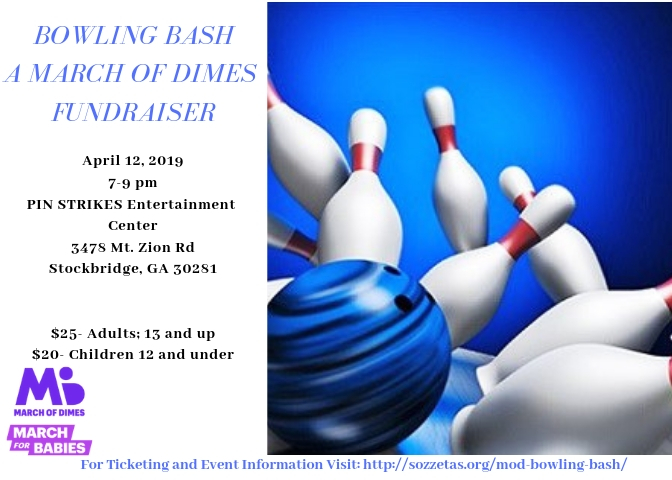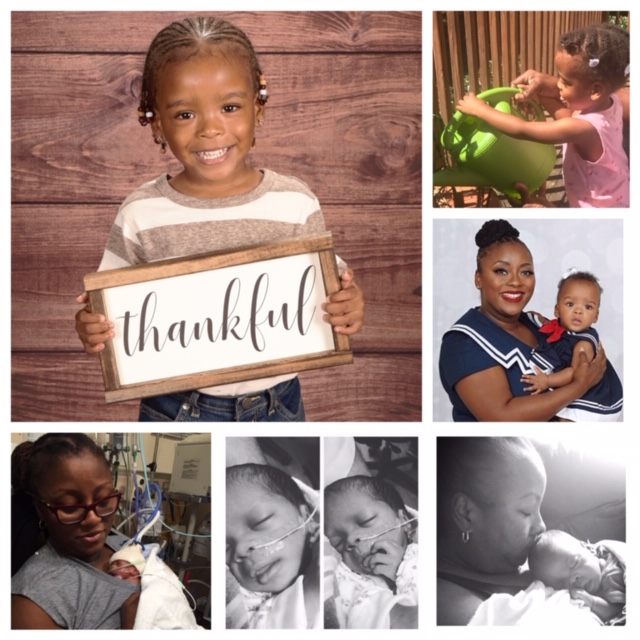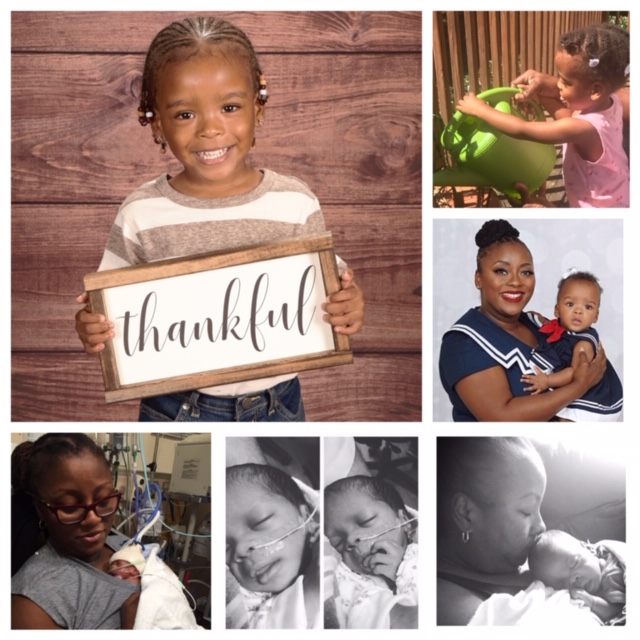 When I found out I was pregnant, I was both terrified and astonished. I had been told years ago, due to some abnormalities with my uterus, that I would more than likely not be able to get pregnant. So imagine my surprise, just a year after getting married and months after losing my own mother, finding out that I was about to be a mom. I was 35 years old.
I knew as a 35-year-old black woman that pregnancy would be difficult. I'd be considered due to my age, race, and weight to be in the "high risk" category. I developed gestational hypertension and preeclampsia. Also, my placenta was categorized as insufficient, not giving the baby as many nutrients as she needed. To say this pregnancy was difficult was an understatement. I had a high-risk fetal-maternal medicine doctor that I visited twice a week, who had the worst bedside manner, tell me every week that my baby would be stillborn. I didn't believe that because although she was very small, I could feel her moving every day. The doctor treated me like my statistics. In her eyes, I was a plus-sized black woman who would more than likely not carry this baby to term or have a baby that was severely disabled. They checked my child for everything from Down Syndrome to Spina Bifida. And each time, the tests came by negative.
I was put on bed rest twice for my blood pressure. I spent New Year's Eve in the hospital. The final time I was on bedrest was on my husband's birthday. A routine prenatal visit turned into me being admitted to the hospital. My blood pressure was high and my baby was in distress. I had to be hooked up to monitors and checked every hour upon the hour. I had to stay in one position to not distress the baby. I cried because I was uncomfortable. I cried because I was scared. I cried because I missed my own mom. I didn't get any sleep due to the nurses coming in every half hour. It was truly a miserable time.
Finally, about 5 days after I was admitted, the nurses turned on all the lights in my room close to midnight and told me my baby was in distress. I called my husband, who had only had about an hour of sleep, and told him he was going to be a father TODAY. It all happened so fast: They wheeled me own to the OR, my husband was standing there with an OR suit on too small for him, grinning from ear to ear. We were going to meet our tiny daughter finally.
So at 1:21 am, on 1/26/16, our 1 lb and 12 oz, 13-inch long miracle was born into this world, wide-eyed and alert. She was so pink. She didn't really cry. She was whisked off into the NICU and my blood pressure began to rise. I was on the verge of HELLP syndrome, a condition where the preeclampsia can become fatal. I passed out as they were stitching me up. The next thing I remember, I saw my father, a MARTA operator, coming down the halls of the recovery area in full uniform from his third shift bus route. He was excited to meet his granddaughter.
We named our daughter "Teagan Margeaux". In Irish, Teagan means "poet" or "precious". Margeaux is the variation of the name "Margot", meaning "pearl" and a mash-up of my mother and mother-in-law's names. She was indeed our "Precious Pearl". Called a "micro-preemie", she could fit inside our shirts. My husband's wedding band could fit around her wrists. I cried every day not knowing if she would make it, although statistically, black girls have the best chance of survival as preemies. Teagan spent 64 days in the NICU, having episodes with her underdeveloped lungs and breathing. There were times where her entire tiny body shook trying to breathe. She had trouble with learning to feed on a bottle. And sadly, she never got the hang of latching on for breastfeeding. I felt like a failure as a mother: Why had my body betrayed me? Why couldn't she have stayed in a little while longer? But after 64 days and gaining 3 lbs, Teagan proved to me that this had been far from a failure. It was a miracle. Teagan left the NICU without breathing tubes or oxygen. She didn't need any assistance. She didn't have any hearing loss or eye problems often associated with micro-preemies. She was physically perfect.
And in the years since her stint in the NICU, she has taught us a thing or two about being a fighter. Today, Teagan is a smart, outgoing, 2 year old who loves books, tablets, pizza, gardening, and singing. Her grandma is her BFF and she is a gentle soul with animals. In her short time here, she has been a two-time March of Dimes ambassador. Teagan is a testament to the power of prayer and the award-winning resources of the March of Dimes, that helped us throughout her stay at the Dekalb Medical Center, Women's Center- NICU and beyond.
My story had a happy ending for Teagan and me. But, it could have been very different. What if we lived in a "maternal desert" without adequate prenatal care? What if I was uninsured? Because of impending medical biases, black women face an alarming rate of mortality during labor. Over 700 women die from pregnancy-related complications in the United States, the majority of whom are women of color. This is outrageous for a developing country.  Zeta Phi Beta Sorority, Inc. continues our 45-year-old partnership with the March of Dimes to highlight these issues via their  #BlanketChange initiative. We encourage you to advocate for moms and babies so that other moms can hold their "precious pearls" too.