"Friendship and Solidarity" by Soror Sibongile Lynch
In 2014 Zeta Phi Beta Sorority, Incorporated became a leading advocate for the Women Veterans ROCK initiative. The program, through a ten-year commission by the Healthy Caregiver Community Foundation, supports women and girls in military families' shift from serving in the military to serving in their communities. As a service-oriented organization, Zeta Phi Beta is committed to this enterprise as we advocate for positive community role models and a legacy of women leaders.
To commemorate the signing of the historic agreement with Women Veterans ROCK, Sigma Omega Zeta Chapter is honored to highlight our own members who have served proudly in the United States Armed Forces.
We proudly salute Soror Arlene Grant.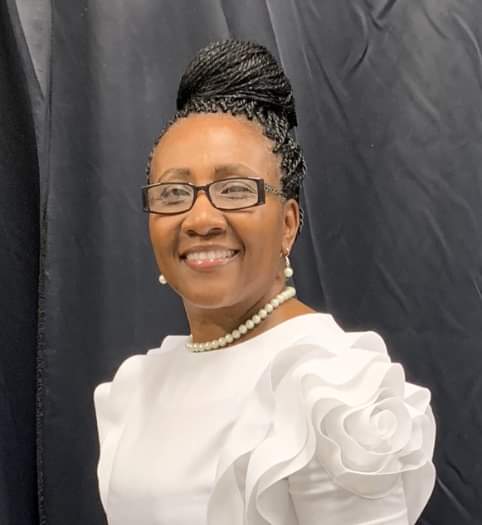 Soror Arlene Grant, served as an E4 Specialist in the Georgia Army National Guard for seven years, from 1991-1998, where she worked as a carpenter and brick mason.
Soror Grant is part of a military family, but asserts that although her brothers were in the U.S. Airforce and Army, this did not influence her decision to become a soldier. Having obtained an Associate's Degree in Civil Engineering and working as a drafter, drawing house plans, Soror Grant was motivated to join the military by a desire to learn how houses were built.
Though the hours were long, Soror Grant says the camaraderie with her fellow soldiers is what she enjoyed most while serving our country. That friendship and solidarity is what she found when she became a member of Sigma Omega Zeta Chapter in spring 2019. Grant says, "The camaraderie with fellow soldiers is the same as the sisterhood of a sorority. In the military you are serving your country, and in a sorority you are serving your community. They both give you a sense of accomplishment."
Military training, Grant explained, helped her "to make sound decisions and great judgement calls" in her life, and helped her to avoid many of life's pitfalls. Her message to young women considering a life as a soldier is that, "the military teaches you discipline and skills for many aspects of your life." There is also "the opportunity to travel and meet new people all over the world…a free education, and a guaranteed home loan."
As a result of consistent learning opportunities in the service, the desire to learn and grow has spilled over into civilian life for Soror Grant. She currently holds three degrees in Education: a Bachelor of Science in Education from Georgia State University; a Masters of Education and Educational Specialist degree from Brenau University. Grant is also working towards a Ph.D., but of her many accomplishments, she is proud that her carpentry skills have allowed her to remodel her home. "Over the years, I have saved tons of money on costly home repairs;" doing the painting, wood floor installations, plumbing, and electrical work herself!
Soror Grant is an inspiration, and we are so proud that she is a part of our sisterhood. Thank you, Soror Grant for your service! We know that your service to our community will continue through your dedication to Zeta Phi Beta Sorority, Incorporated.